Along with my Goodreads Challenge (you can find my progress on the side bar) I also challenged myself to 2 other challenges for 2015. Every month I will check in with my challenge updates.
Back in December I signed up for The Re-Read Challenge hosted by Belle of the Literati and So Obsessed With. Honestly I didn't expect this to be a problem and so far it hasn't. I'm on track to reach my goal of 12-14 books without a hitch. My February reads:
Title: The Sea of Tranquility
Author: Katja Millay
Date Reread: February 18, 2015 – February 24, 2015
Type: Audio
This was my 3rd time reading this book. It gets more beautiful every time and more painful. Even know what to expect it still crushed my soul, but I love it so much. I can't believe I didn't read this sooner than last year.
Original review found HERE.
Title: The DUFF
Author: Kody Keplinger
Date Reread: February 25, 2015 – February 27, 2015
Type: Audio
It had been a long time since I originally read The DUFF. I had purchased the eBook when it was at a low price and then decided to get the audio too and listen to that. I forgot how much I loved this story and the message to it. At first you think it is kind of a slap in the face but then you realize it is part of life and that EVERYONE is a DUFF at some point, or at least feels like one. One of my favorites from Keplinger.
There is no review for this book.
I also committed the the Flights of Fantasy challenge run by Alexa Love Books and Hello, Chelly. As you may have heard, I am new to the fantasy genre (thank you Sarah J. Maas and Throne of Glass for this!) and I thought it would be good for me to challenge myself with this one. I have decided to do 12 so I only have to read 1 a month. My February fantasy reads: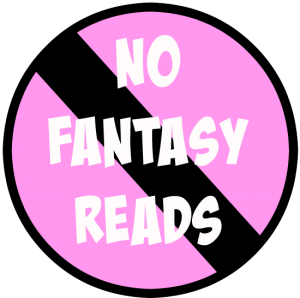 This month I seem to be in a contemporary reading kind of mood so I haven't read any fantasy books. The Heart of Betrayal and Snow Like Ashes may be up in March though. We'll see.
So there you have it, but February check-in. How did you do on your challenges so far?
February Post Wrap-Up
Related Posts