Books to film/television scares me. I'm not going to lie. Some have turned out a pleasant surprise while others have just been a flat out mess. Do you know how heart broken I would be if they made Anna and the French Kiss into a movie and destroyed it? Nope, I can't even go there. Anyway there are a few books that I do think have the potential to be good movies. I stuck with stories I thought would play out really well on the big screen.  What book would you like to see transferred to film?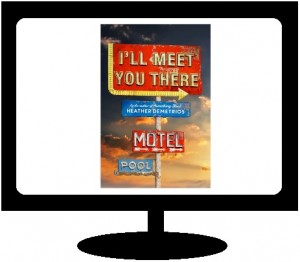 Twenty Boy Summer | Bright Before Sunrise | Kiss of Deception | The Taking | A Court of Thorns and Roses | Altered | I'll Meet You There | Finnikin of the Rock | The Selection | Delirium
*Top Ten Tuesday is hosted by The Broke and the Bookish
**Top Ten Tuesday photo made by me. If you would like to use it please give credit.
Related Posts