Along with my Goodreads Challenge (you can find my progress on the side bar) I also challenged myself to 2 other challenges for 2015. Every month I will check in with my challenge updates.

Back in December I signed up for The Re-Read Challenge hosted by Belle of the Literati and So Obsessed With. Honestly I didn't expect this to be a problem and so far it hasn't. I'm on track to reach my goal of 12-14 books without a hitch. My July rereads:
Basically I sucked in July!
I also committed the the Flights of Fantasy challenge run by Alexa Love Books and Hello, Chelly. As you may have heard, I am new to the fantasy genre (thank you Sarah J. Maas and Throne of Glass for this!) and I thought it would be good for me to challenge myself with this one. I have decided to do 12 so I only have to read 1 a month. My July fantasy reads: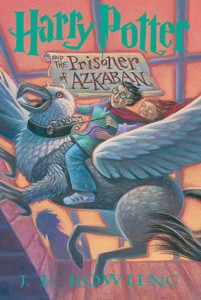 Title: Harry Potter and the Prisoner of Azkaban
Author: J.K. Rowling
Date Read: July 5, 2015 – July 12, 2015
Type: Kindle Borrow
I had been planning to continue on with Harry Potter for a while and just never got around to it. I made a deal with a friend that I would read books 3 and 4 so I read 3 in June. Not my favorite of the 3 I have read so far but not awful either. I will finish this series if it kills me.
I was terrible in July. I am going to blame summer as I have been in the mood for romance and fun in the sun and mystery. August will probably be more of the same to an extent but I do want to reread Heir of Fire and I'm supposed to read Incarnate with a friend. We'll see how it goes.
How did your challenges go for July?
July Wrap-Up: Post Edition
Related Posts