Welcome to The  ABCs where you can see what accessory, book and clothing item others are lusting after! If you would like more information or would like to sign-up you can click HERE. I've also created a place for authors to sign-up and do the ABCs for one of their main characters. Check that out HERE.
Today we have Jess from The Reading Nook Reviews sharing with us the accessories, books and clothing items she is lusting after.
Now let's give a warm ABCers welcome to Jess!
~~~~~~~~~~~~~~~~~~~~~~~~~~~~~~~~~~~~
Accessory:
I work in politics, which means that I need to dress fairly conservatively, and spend about 95% of my time in suits.
So I'm a big fan of smaller accentuating accessories that show that I have a sense of humor, but also don't look out of place in a political environment. I'm a big fan of silver pieces, and also a fan of necklaces, because they go with just about everything.
I'm currently wishing for this necklace:
Or this necklace. I saw the ampersand necklace that Uppercase Box recently had in their August box, and would love one for myself:
This necklace also be perfect for work, since I spearhead several large-scale literacy projects, and I'm sure my colleagues would get a kick out of it.
Book:
I'm going to cheat slightly on my answer, and not choose a single book. Instead, I'm going to go for a book collection.
I've been collecting Coralie Bickford-Smith's clothbound Penguin books since 2010, and like to buy one every month.
While my collection is pretty complete – I own all of the Fizgerald ones – yay me!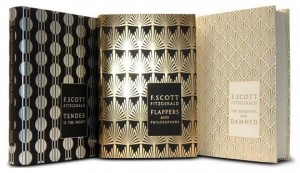 There are some books that are actually out-of-print or massively expensive, that I can't foresee myself owning anytime soon for financial reasons.
Case in point:
This 2008 version of Madame Bovary:
While Penguin has rereleased a 2015 version of Madam Bovary, the 2008 version is rare, and fetches insane amounts of money on Abebooks.com
This gorgeous, gorgeous 2011 Arabian Nights set: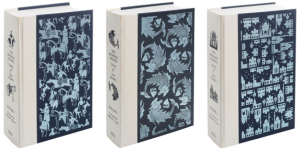 As you can tell, it starts at $1K. I'd love to buy it now, but maybe one day!
Clothes:
Oh man. Ok, so I am definitely one of those people who think that coats make or break an outfit. If you have a good coat, it can cover up a multitude of clothing sins.
(I actually think I developed this mentality from watching Gilmore Girls, because Lorelai and Rory had the cutest coats ever. Props to their wardrobe folks!)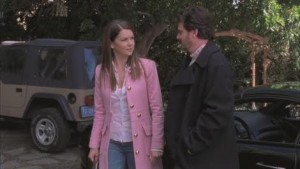 So I've been lusting after this coat ever since…well, whenever it first went up on ModCloth.
Not only does it have the BEST NAME EVER – HARRY POTTER 4 LYFE!! – but it has a fantastic collar that just immediately makes it look better.
My biggest regret is that I didn't buy this coat in time for graduate school in London, because I would have loved to wear this while strolling down the Thames!
~~~~~~~~~~~~~~~~~~~~~~~~~~~~~~~~~~~~
Related Posts