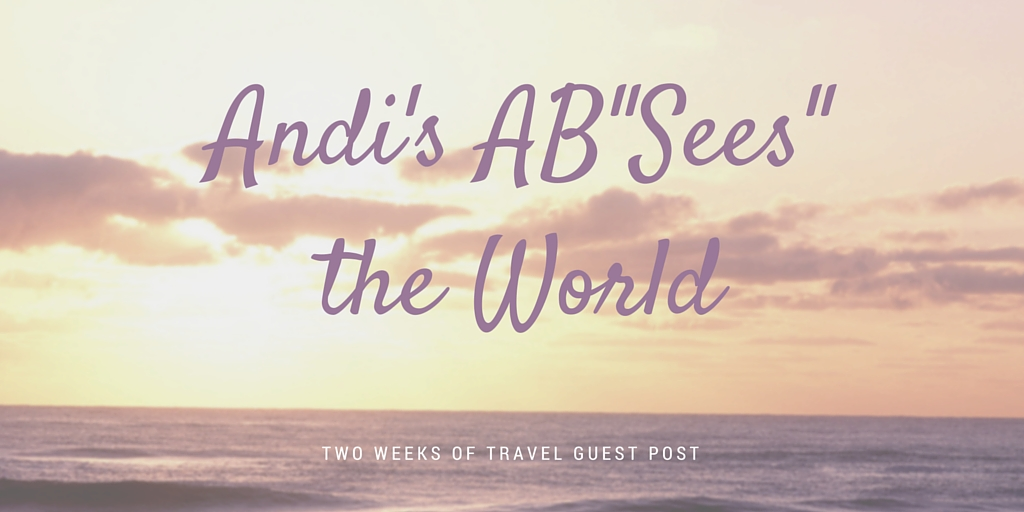 The time has finally come…I am heading to Mexico (well on Saturday anyway). Since I will be away for a week I decided to get some guest posts going for you lovely readers. I threw it out to all of you and I got about 2 weeks worth of guest post offers. Since all the ideas were so great and different I decided what the heck and Andi's AB"Sees" the World was born! (Shout out to Mary for the quirky title!)
Over the next two-ish weeks I will be posting guest posts from various people about travel. Each post is unique in not only idea but location. Some are posts about places abroad and some are posts about places in the US, and some are posts about books. Each of the lovely ladies that helped me out really gave me their all and I can't wait for you all to see them.
Tomorrow we will kick off the feature with the amazing Kelly from Belle of Literati. Kelly is a very well traveled gal and starts things off with a post about London.
Make sure you stop by and see what I have in store for you. Come see the world with Andi's AB"Sees".
Related Posts