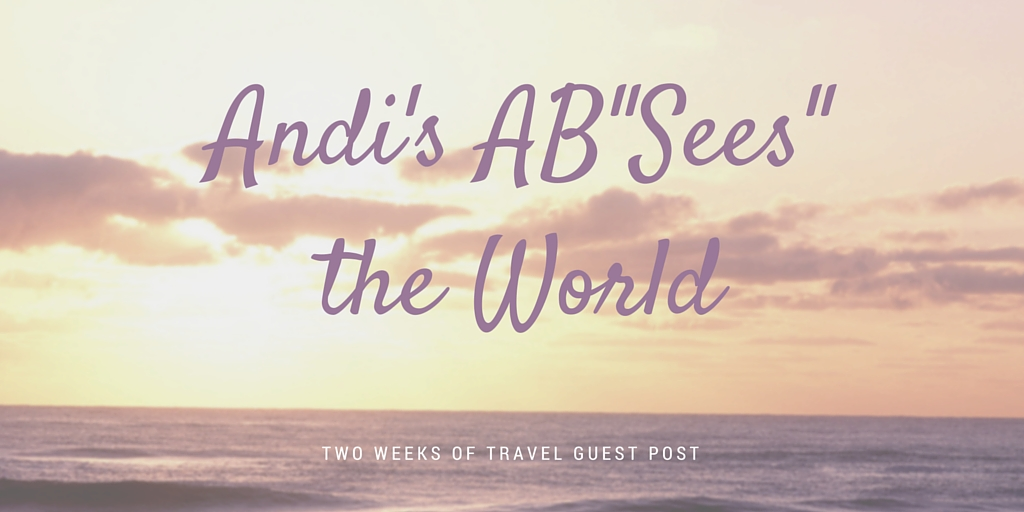 Sarah's Bookish Travel Bucket List
Hello, friends! I'm so thrilled to be a part of Andi's special travel feature today! I'll be holding the fort down here in Boston while she's off soaking up the sun in Mexico. Although, I kind of wish I could have snuck into her suitcase and tagged along for the trip! Have a margarita for me, Andi!
For today's post, I thought it would be fun to pair up some of my most anticipated future releases with some travel destinations that have been on my bucket list for a while now. There are so many places in this big, beautiful world of ours that I want to visit and so many books I want to read. So why not put them together for the ultimate bookish mash-up!

I mean, this was a no brainer for me! When I think of New Zealand I think of gorgeous landscapes, crazy adventure and epic quests! Plus, it seems like it would be such a romantic place to visit! I just know that "Empire of Storms" is going to be much of the same!

This book has been billed as a humorous, alt-history tale of Lady Jane Grey and her infamous rise (and fall) to the throne! I've always had a fascination with the royal families of England and will someday (FINALLY) make the pilgrimage to Buckingham Palace, Hampton Court and the Tower of London (to name a few). Until then, I'll have my nose stuck in "My Lady Jane"!

When I think of Prague, I picture a deep and ancient river, old buildings with steep roofs and winding cobblestone streets. Which would make it the perfect match for "Crooked Kingdom", since that's exactly how I envision Ketterdam. Maybe if I hopped a flight to Prague right now, I could assemble my own epic squad of thieves, spies and runaways!

When I read the description for "Wayfarer" I was so excited to see that one of the places featured is Vatican City. I've always been fascinated with its art and architecture, as well as its history and traditions. The fact that the book takes us beneath the Vatican to the catacombs, totally intrigues me. I wonder what Etta and Nicholas will discover down there?

Blackbeard origin story? Check! Gorgeous tropical backdrop? Check! Swoony romance with lots of kissing? Oh man, I REALLLLLY hope so! "Blacksouls" is high on my list of most anticipated 2017 releases and all I want to do is hop on a plane to Turks & Caicos, find a quite spot on a sandy beach and binge read! Bonus points for swoony pirate types serving drinks!

Ireland has been on my travel bucket list for as long as I can remember! The myths, legend and magic that pour out of that country totally appeal to me, and I want to experience it all for myself! Why not bring along a book about a mysterious Goblin King to add to the mystery of it all! The fact that "Wintersong" is a re-telling of Labyrinth (one of my all-time faves) makes it even more epic!
***
Alright, that's it! I'm booking a ticket now! Who's coming? Everyone is welcome, just be sure to bring plenty of books!
~~~~~~~~~~~~~~~~~~~~~~~~~~~~~~~~~~~~~~~~~~~
Thanks Sarah for guest posting!
You can find her here:
Blog | Twitter | Instagram
Related Posts