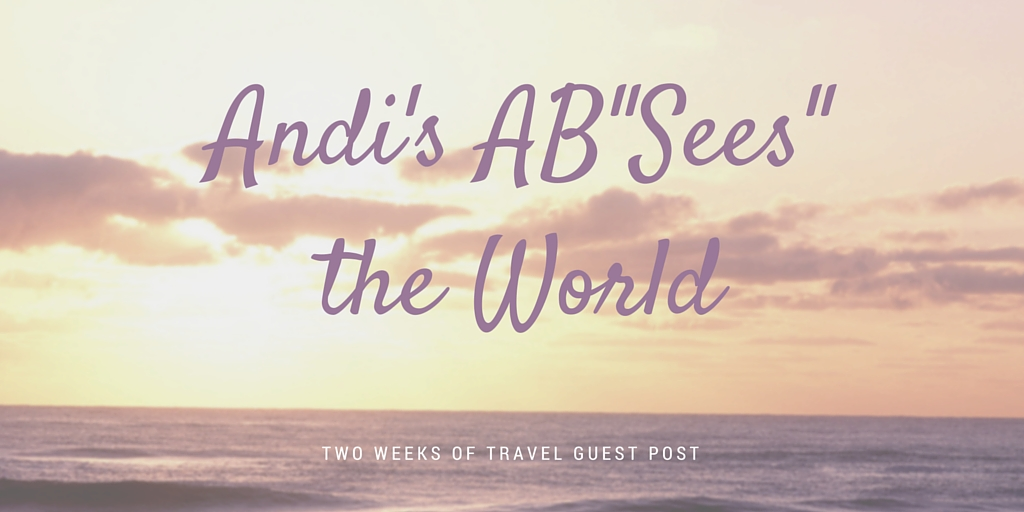 Cruising the Alaska Inside Passage
by Suzanne (@nygal33)
One of the most scenic cruises I've taken(I've been on 7 different cruises) is an Alaska cruise.  Most people are afraid that the weather will be freezing cold and rainy but that's not the case.  Three years ago one of my girlfriends was planning on visiting family in Seattle so we decided to take an Alaska Cruise.There are a few cruise lines that sail the Inside Passage in Alaska but only two of them(Princess and Holland America) go to Glacier Bay National Park which is supposed to be one of the most beautiful places.  We chose a 7 day round trip, Inside Passage, cruise sailing at the end of June aboard the Star Princess with stops in Juneau, Skagway, Ketchikan, Victoria, B.C., Canada and cruising Glacier Bay National Park.
We flew out of New York one day before our cruise so we could relax and make sure we didn't miss the ship(you never know if there will be plane or weather related problems).  The weather in Seattle was beautiful, sunny and about 80 degrees(I've always heard it's cold and rainy in Seattle).  We boarded the ship in the late morning so we could check out the ship.  The three of us had an inside room on deck 5 near the front of the ship.  Rooms are not that big but since we weren't planning on spending much time in our rooms it wasn't a big deal. The ship had 16 decks, 2 pools(one indoor and one outdoor), 3 dining rooms, specialty restaurants, several bars, a casino, a sports court and a life size chess board.
L to R:  Welcome to Seattle sign at the cruise port, Our ship the Star Princess,  Life size chess board
We sailed from Seattle in the late afternoon but since there is a noise ordinance in effect there was no big sail away party(most cruises have a big sail away party with a band playing music).  The ship sailed past downtown Seattle before heading out toward the Pacific Ocean.  We decided on anytime dining so we could choose what time we wanted to eat dinner.  If you don't mind a different waiter and sitting with different people each night it's a good choice.  After dinner we headed out to the pool for the Movies Under the Stars(something Princess is known for).  We bundled up with our gloves, hats and sweatshirts(it was pretty chilly that night) as we lay on deck chairs to watch the movie Jack Reacher.
L to R: Seattle skyline, On board the ship in Seattle, Movies Under the Stars-Jack Reacher
Day 2 was spent cruising the Pacific Ocean.  The water was pretty calm so we had no problems with seasickness.  There are plenty of activities to choose from on a cruise: bingo, seminars, scavenger hunts, trivia, arts and crafts, movies and lectures by the naturalist on board(Scholarship@Sea).  I chose the photography seminar, the naturalist lecture on Alaska, and the afternoon trivia.  That night was the Captain's Welcome Aboard Party(Formal Night) where they do a Champagne Waterfall(I've only seen the champagne waterfall done on Princess ships).  After dinner we headed to the Skywalkers Night Club for some drinks and dancing.
L to R: Maitre D pours the champagne , Champagne Waterfall
Day 3 we arrived in Juneau, the capital of Alaska. It was sunny and around 81 degrees.  For our excursion we chose the Taku Lodge Feast and 5-Glacier Seaplane Discovery Tour.  We boarded a seaplane in Juneau, flew over 5 glaciers in the Juneau Icefield and the Tongass National Forest on our way to the Taku lodge.  We landed on the Taku River across from the Taku Glacier(one of Juneau's largest glaciers).  At the Taku Lodge(built in 1923) we feasted on salmon, chicken, baked beans and coleslaw.  Drinks were served with actual glacier ice and we had ginger cookies for dessert(all the food and supplies have to be brought in by seaplane).  After lunch we did a nature walk(after putting on plenty of bug spray) and watched as a family of black bears came around looking to feast on any leftover salmon.  We boarded the seaplane back to Juneau where we walked around the town, had drinks at the famous Red Dog Saloon and browsed the shops(they don't have air conditioning in Alaska since the temperature usually doesn't get really hot).  It started to rain just as we started heading back to the ship. We set sail at 9:30pm.
L to R: Juneau, Alaska, Juneau Icefields, Sea Plane
L to R: Taku Lodge, Taku Glacier, A Bear in a tree
Day 4 we arrived in Skagway, which gets it's name from the Tingit people "a windy place with white caps on the water".  It was once the gateway to the Gold Rush of 1898 and is home to the White Pass and Yukon Railroad.  The weather in Skagway was partly cloudy and around 63 degrees.  For our excursion we chose a morning dog sledding and flight seeing tour.  We took a 15min helicopter ride(TEMSCO Helicopters) from Skagway to an Alaskan dog sled camp on the Denver Glacier.  Here we had the opportunity to go dog sledding and take turns riding in the sled or driving the team.  It's such a fun experience and a must do in Alaska(TIP:book this excursion on your own and not though the ship since it's usually cheaper. Book early since it sells out fast. Be prepared for cancellations due to the weather).  The dogs and the trainers live up on the glacier full time during the season and they constantly have to move the camp around due to the weather.  You only have about 30-45 min on the glacier before it's time to head back.  After our helicopter ride back we went back on the ship for some lunch and relaxation.  In the afternoon we did a Skagway Street Car tour.  We toured the historic district, visited a scenic overlook and the Gold Rush Cemetery.  Skagway is very small town and the winters here are very harsh.  After our tour we did some souvenir shopping and headed back to the ship for our 7:45pm sail time.  One thing that's great about an Alaska cruise during the summer is the long hours of daylight.  Sunrise is around 3:45 and and sunset is 10:15pm.
L to R: Our helicopter ride, Driving the sled, The huskies,  Holding a baby husky
L to R: Skagway Street Car, Skagway, This is what it looks like at 10pm
Day 5 we arrived in Glacier Bay.   After passing through Icy Strait we entered Glacier Bay Park around 6am and had park rangers board the ship.  One of the great thing about Princess cruises is all the educational lectures that are given by the park rangers and the naturalist on board.  This was the one day of the cruise I was really looking forward to since the scenery in Glacier Bay is supposed to be spectacular.   We were supposed to be at Margerie Glacier by 9:30am but all of Glacier Bay was fogged in.  As we continued sailing very slowly into Glacier Bay we kept hoping that the fog would lift as the day went on, but it didn't.  We couldn't see anything.  At a certain point the captain decided we wouldn't make it all the way into Glacier Bay to Margerie Glacier and decided to turn the ship around(with no explanation to the passengers).   The weather the whole trip had been great and the one day we were in Glacier Bay the weather was terrible.  As we sailed back out of Glacier Bay, bummed that we missed out on this experience, something miraculous happened.  The fog finally lifted!  The captain decided to take us by another glacier that was nearby, Lamplugh Glacier.  The ship sailed close to the glacier and stopped so we could see it up close and watch as the glacier calved.  The ship rotated around so everyone could get a good view.  Because the dense ice of the glacier absorbs every other color of the spectrum except blue, the glacier actually appears blue.  Although we didn't get to enjoy the spectacular scenery of Glacier Bay I was happy we got to see one glacier up close.  As we sailed out of Glacier Bay and Icy Strait we spotted some whales off the side of the ship.
L to R: Sailing in Glacier Bay,  Glacier Bay Itinerary, Lamplugh Glacier up close
RT: Lamplugh Glacier , Icebergs in the water
Day 6 we arrived in Ketchikan.  Ketchikan is the "Salmon Capital of the World" but it is also one of the rainiest places.  It was sunny and warm the day we were there.  We walked around Creek Street(a historic boardwalk perched on pilings along the banks of Ketchikan Creek) before heading to Totem Bight State Park for an excursion.  Totem Bight State Park is an old Indian campsite filled with colorful totem poles, each telling a fascinating tale.  It was really cool to see the many different types of totem poles and learn how each one told a story.  Following the totem park we headed to the Great Alaskan Lumberjack Show.  Here athletes compete in springboard-chopping, buck-sawing, log-rolling, and the thrilling 50-foot tree climb.  It's really cheesy so it probably wouldn't be something I'd recommend as an excursion, especially if you only have a half day in Ketchikan like we did.  After leaving Ketchikan we headed to Victoria, B.C. for the evening.  I would have loved to spend more time in Victoria since it looked like a beautiful city but we only had a few hours there.  We decided on an excursion to Butchart Gardens, one of Victoria's most popular sights.  The Butchart Gardens are beautiful and include the Italian, Japanese, Rose and Sunken gardens linked by spacious lawns, streams and lily ponds.  Following the gardens we stopped at a Butterfly Garden where we saw several different species of butterflies in a 12,000-square-foot garden.  We set sail at 11:30pm for Seattle.
L to R: Creek Street, Totem Bight State Park Clan House, Totem Pole
L to R: Great Alaskan Lumberjack show , Ketchikan, Butchart Gardens
Day 7 we arrived in Seattle in the early morning. We were spending another day here so we could see the sights of Seattle.  After disembarking the ship and dropping our bags at the hotel we rode the tram to the Seattle Space needle for brunch(if you eat brunch in the restaurant you get free access to the observation deck).  Since it was another beautiful warm, sunny day(still no rain), we had great views of Seattle from the observation deck.  Later that afternoon we visited the famous Pike Place Market and saw the original Starbucks(I love Starbucks so that was pretty cool).  For dinner we met up with some of my friend's family members at the Crab Pot restaurant. The next day it was back to NY.
L to R: View of Seattle from the Space Needle, Seattle Space Needle,  The original Starbucks
Alaska cruises have some of the most beautiful scenery.  Since you are between land most of the time sea sickness shouldn't be an issue.  Bring a rain jacket because the weather is very unpredictable and binoculars for wildlife watching  The passengers on Alaska cruises also tend to be older so don't expect much of a party atmosphere. If I ever get back to Alaska I would love to explore places like Anchorage and Denali National Park.
~~~~~~~~~~~~~~~~~~~~~~~~~~~~~~~~~~~~~~~~~~~
Thanks Sue for guest posting!
You can find her here:
Twitter
Related Posts