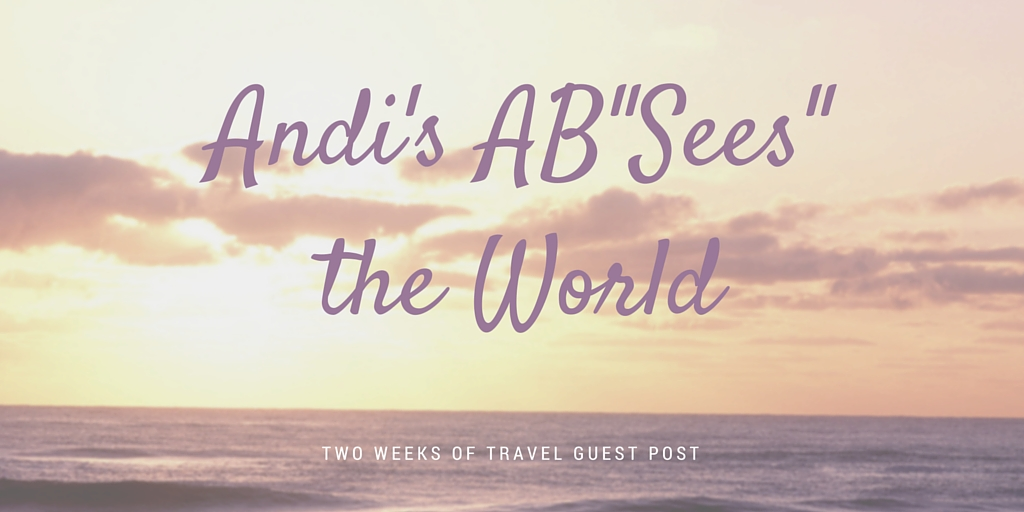 One of my favorite things to do besides reading is visiting new places. Often the places I want to see are places I've read about. It only made sense to combine these two passions.
A former coworker and I have started doing just that. Nearly every summer we plan and take a vacation based on books or authors we've loved. Here are a few we've done:
Prince Edward Island:
Anne of Green Gables has long been a favorite story of mine. It was always a dream of mine to visit Prince Edward Island. In 2011, I was able to live out that dream. It was everything I hoped it'd be and more. It seemed that everywhere we turned there was something Anne or L.M. Montgomery related!
From visiting Avonlea to seeing Anne of Green Gables: The Musical, this trip was magical.Seriously. PEI is one of my very favorite places I've ever visited.
Indiana:
I don't know about you but when I think "bookish destinations," Indiana isn't a place that comes to mind. However, my aunt got me hooked on Gene Stratton Porter books and I fell in love with her descriptions of the Limberlost, a wetland that once covered 13,000 acres of Indiana. The Limberlost was drained but I wanted to visit Gene's homes and learn more about her.
On the way we stopped in Indianapolis so I could visit Funky Bones from The Fault in Our Stars. We also stopped by the James Whitcomb Riley Home. He was a contemporary of Mark Twain. Also, he's mentioned in All the Bright Places!
Finally, on the way home we stopped in Illinois at Marion E. Wade Center Museum. This building is part of Wheaton College. Among other artifacts, it contains the wardrobe from C.S. Lewis' childhood and the desk that J.R.R. Tolkien used to write and illustrate The Hobbit.
Massachusetts/Connecticut:
Our main reason for going here was The Mark Twain House & Museum in Hartford, Connecticut. My co-worker was an 8th grade literature and language teacher. She taught The Adventures of Tom Sawyer for many years. She'd visited Twain's boyhood home in Hannibal, Missouri, but wanted to see this house as well. Of course we also hit up the Harriet Beecher Stowe Center since it's next door.
I was most excited about the Louisa May Alcott Orchard House. I love Little Women and her other novels. It was so interesting to learn more about her and her family. When back in Boston we did a lot of history related activities but of course we also stopped by Boston's Public Garden to see the Make Way for Ducklings statue.
Spring Green, Wisconsin:
Last year we stayed a little closer to home! There's a lovely little town called Spring Green about an hour from my house. They have the American Players Theater, a wonderful outdoor theater I love to visit. Last summer the performed Pride and Prejudice so obviously we had to go. We also hit up The House on the Rock which is mentioned in American Gods by Neil Gaiman. I cannot even begin to describe The House on the Rock. It's an oddity that I'm thrilled is so close to home. No matter how many times I go there always seems to be something I didn't see the time before.
~~~~~~~~~~~~~~~~~~~~~~~~~~~~~~~~~~~~~~~~~~~
Thanks Heidi for guest posting!
Heidi blogs at YA Bibliophile. You can also find her on twitter (she's somewhat addicted) and Instagram (she's trying to get better at using it!)
Related Posts