I'm not sure if this is a common fact in the reading world, but I know us bloggers all know this…May is the month when all the books are released. I swear every week there is a new book we are all dying to read that is coming out. One year I had 3 favorite authors releasing books on the same day, I'm looking at your Sarah J. Maas, Morgan Matson and Kiera Cass.
Luckily this year I don't have a ton releasing on one day. They are spaced out and I have been lucky enough to read three that I was really excited about. At least the pressure is off there. But there are still a lot coming out in May that I want so I figured I woudl share ones that are on my radar and ones that should be on yours.
A Court of Wings and Ruin (A Court of Thorns and Roses, #3)
by
Sarah J. Maas
Published by
Bloomsbury USA Childrens
Published:
May 2nd 2017
Buy on Amazon
Add to Goodreads
Feyre has returned to the Spring Court, determined to gather information on Tamlin's maneuverings and the invading king threatening to bring Prythian to its knees. But to do so she must play a deadly game of deceit-and one slip may spell doom not only for Feyre, but for her world as well.

As war bears down upon them all, Feyre must decide who to trust amongst the dazzling and lethal High Lords-and hunt for allies in unexpected places.

In this thrilling third book in the #1 New York Times and USA Today bestselling series from Sarah J. Maas, the earth will be painted red as mighty armies grapple for power over the one thing that could destroy them all.
~~~~~~~~~~~~~~~~~~~~~~~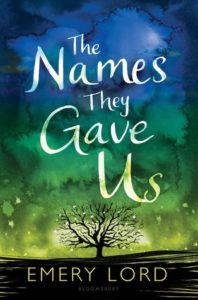 The Names They Gave Us
by
Emery Lord
Published by
Bloomsbury USA Childrens
Published:
May 16th 2017
Buy on Amazon
Add to Goodreads
Lucy Hansson was ready for a perfect summer with her boyfriend, working at her childhood Bible camp on the lake and spending quality time with her parents. But when her mom's cancer reappears, Lucy falters-in her faith and in her ability to cope. When her boyfriend "pauses" their relationship and her summer job switches to a different camp-one for troubled kids-Lucy isn't sure how much more she can handle. Attempting to accept a new normal, Lucy slowly regains footing among her vibrant, diverse coworkers, Sundays with her mom, and a crush on a fellow counselor. But when long-hidden family secrets emerge, can Lucy set aside her problems and discover what grace really means?

Emotionally-charged and unforgettable, Emery Lord's storytelling shines with the promise of new love and true friendship, even in the face of life's biggest challenges.
~~~~~~~~~~~~~~~~~~~~~~~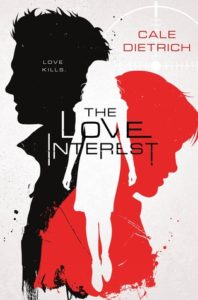 The Love Interest by Cale Dietrich
Published by Feiwel & Friends
Published: May 16th 2017
Buy on Amazon
Add to Goodreads

There is a secret organization that cultivates teenage spies. The agents are called Love Interests because getting close to people destined for great power means getting valuable secrets.

Caden is a Nice: The boy next door, sculpted to physical perfection. Dylan is a Bad: The brooding, dark-souled guy, and dangerously handsome. The girl they are competing for is important to the organization, and each boy will pursue her. Will she choose a Nice or the Bad?

Both Caden and Dylan are living in the outside world for the first time. They are well-trained and at the top of their games. They have to be – whoever the girl doesn't choose will die.

What the boys don't expect are feelings that are outside of their training. Feelings that could kill them both.
~~~~~~~~~~~~~~~~~~~~~~~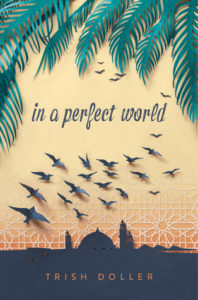 In a Perfect World by Trish Doller
Published by Simon Pulse
Published: May 23rd 2017
Buy on Amazon
Add to Goodreads

Caroline Kelly is excited to be spending her summer vacation working at the local amusement park with her best friend, exploring weird Ohio with her boyfriend, and attending soccer camp with the hope she'll be her team's captain in the fall.

But when Caroline's mother is hired to open an eye clinic in Cairo, Egypt, Caroline's plans are upended. Caroline is now expected to spend her summer and her senior year in a foreign country, away from her friends, her home, and everything she's ever known.

With this move, Caroline predicts she'll spend her time navigating crowded streets, eating unfamiliar food, and having terrible bouts of homesickness. But when she finds instead is a culture that surprises her, a city that astounds her, and a charming, unpredictable boy who challenges everything she thought she knew about life, love, and privilege.
~~~~~~~~~~~~~~~~~~~~~~~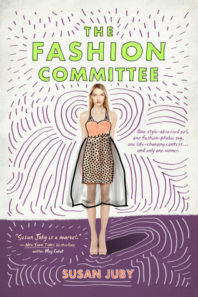 The Fashion Committee by Susan Juby
Published by Viking Books for Young Readers
Published: May 23rd 2017
Buy on Amazon
Add to Goodreads

Charlie Dean is a style-obsessed girl who eats, sleeps, and breathes fashion. John Thomas-Smith is a boy who forges metal sculptures in his garage and couldn't care less about clothes. Both are gunning for a scholarship to the private art high school that could make all their dreams come true. Whoever wins the fashion competition will win the scholarship—and only one can win.

Told in the alternating voices of Charlie's and John's journals, this hilarious and poignant YA novel perfectly captures what it's like to have an artistic drive so fierce that nothing—not your dad's girlfriend's drug-addicted ex-boyfriend, a soul-crushing job at Salad Stop, or being charged with a teensy bit of kidnapping—can stand in your way.

With black and white art custom-created by fashion and beauty illustrator Soleil Ignacio, the book is a collector's item, perfect for anyone with a passion for fashion.
~~~~~~~~~~~~~~~~~~~~~~~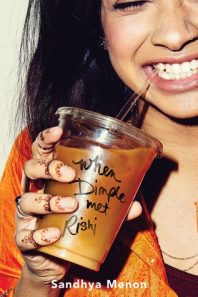 When Dimple Met Rishi by Sandhya Menon
Published by Simon Pulse
Published: May 30th 2017
Buy on Amazon
Add to Goodreads

A laugh-out-loud, heartfelt YA romantic comedy, told in alternating perspectives, about two Indian-American teens whose parents have arranged for them to be married.

Dimple Shah has it all figured out. With graduation behind her, she's more than ready for a break from her family, from Mamma's inexplicable obsession with her finding the "Ideal Indian Husband." Ugh. Dimple knows they must respect her principles on some level, though. If they truly believed she needed a husband right now, they wouldn't have paid for her to attend a summer program for aspiring web developers…right?

Rishi Patel is a hopeless romantic. So when his parents tell him that his future wife will be attending the same summer program as him—wherein he'll have to woo her—he's totally on board. Because as silly as it sounds to most people in his life, Rishi wants to be arranged, believes in the power of tradition, stability, and being a part of something much bigger than himself.
The Shahs and Patels didn't mean to start turning the wheels on this "suggested arrangement" so early in their children's lives, but when they noticed them both gravitate toward the same summer program, they figured, Why not?

Dimple and Rishi may think they have each other figured out. But when opposites clash, love works hard to prove itself in the most unexpected ways.
~~~~~~~~~~~~~~~~~~~~~~~
I have been lucky enough to read The Names They Gave Us, In a Perfect World, and When Dimple Met Rishi. I highly recommend you get those books on my TBR if you don't have them there already. They were all amazing and wonderful. Personally I'm waiting for ACOWAR the most because I need all the Rhysand I can get in my life.
If you are looking for other books on my radar you can check out my May shelf on Goodreads HERE.
What's on your radar in May?
Related Posts