Welcome to the newest feature on Andi's ABCs, Book a Date, a post about something you are excited for that is releasing in the future. It can be a TV show, a movie (in the theater or out on DVD), a clothing line, a video game, a graphic novel, and of course a book. Actually it can be anything you want.  If you would like more information or would like to sign-up you can click HERE.
Who booked a date first? Lauren from Bookmark Lit
~~~~~~~~~~~~~~~~~~~~~~
Hi friends! I'm so excited to be the first official guest on Andi's new Book a Date feature! I feel like I'm always counting down the days until something, so it was actually kind of hard to choose what I wanted to highlight! There's a Lego convention in May, big live events in late June, summer weather that leads to reading outside on the porch and going for hikes… seriously, so many things! I decided to go with…
The month of September!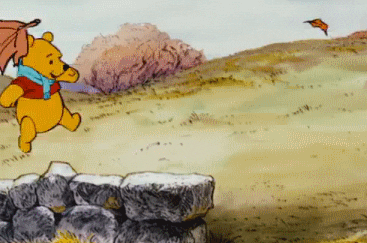 So yes, clearly I didn't narrow it down too much. September is my favorite month of the year for a whole litany of reasons. I love fall in general because the weather is perfect, I can still enjoy coffee on the porch in the morning without being too cold, and all of the other reasons below!
---
Football Season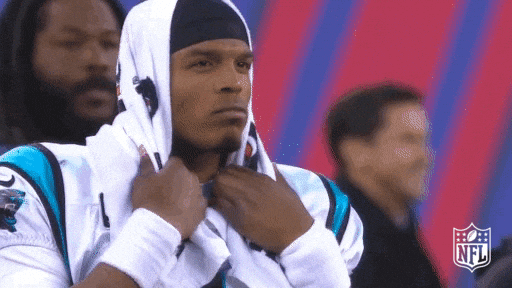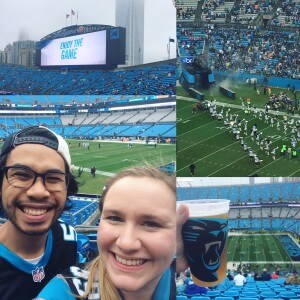 The number one reason I love September is because it's the real, official start of football season. If you know anything about me, you probably know how absolutely obsessive I am about football (and the Carolina Panthers in particular). The whole year can be football season if you try hard enough! I mark free agency, the draft, OTAs, training camp, and preseason on my calendar just to count down one event closer to the biggest one: the first game and weekend of the season. This kicks off September in the best way possible, usually within a few days of my birthday. This season is particularly special because my team has a lot to prove. After a nearly perfect 2015 season and a very disappointing 2016 season, everyone is wondering if they can get back into a better rhythm. On top of that, two of my all-time favorite players are returning to the team – Julius Peppers and Captain Munnerlyn. Peppers is particularly special for me and the team because the Panthers drafted him in 2002. He spent his high school, college, and early pro football years in the Carolinas; it's home for him. He's a very experienced player who likely has 1-2 years left, but this ensures he'll retire a Panther (as he should). I'm SO EXCITED to break out my original #90 jersey to wear because he's taking his old number back.
My Birthday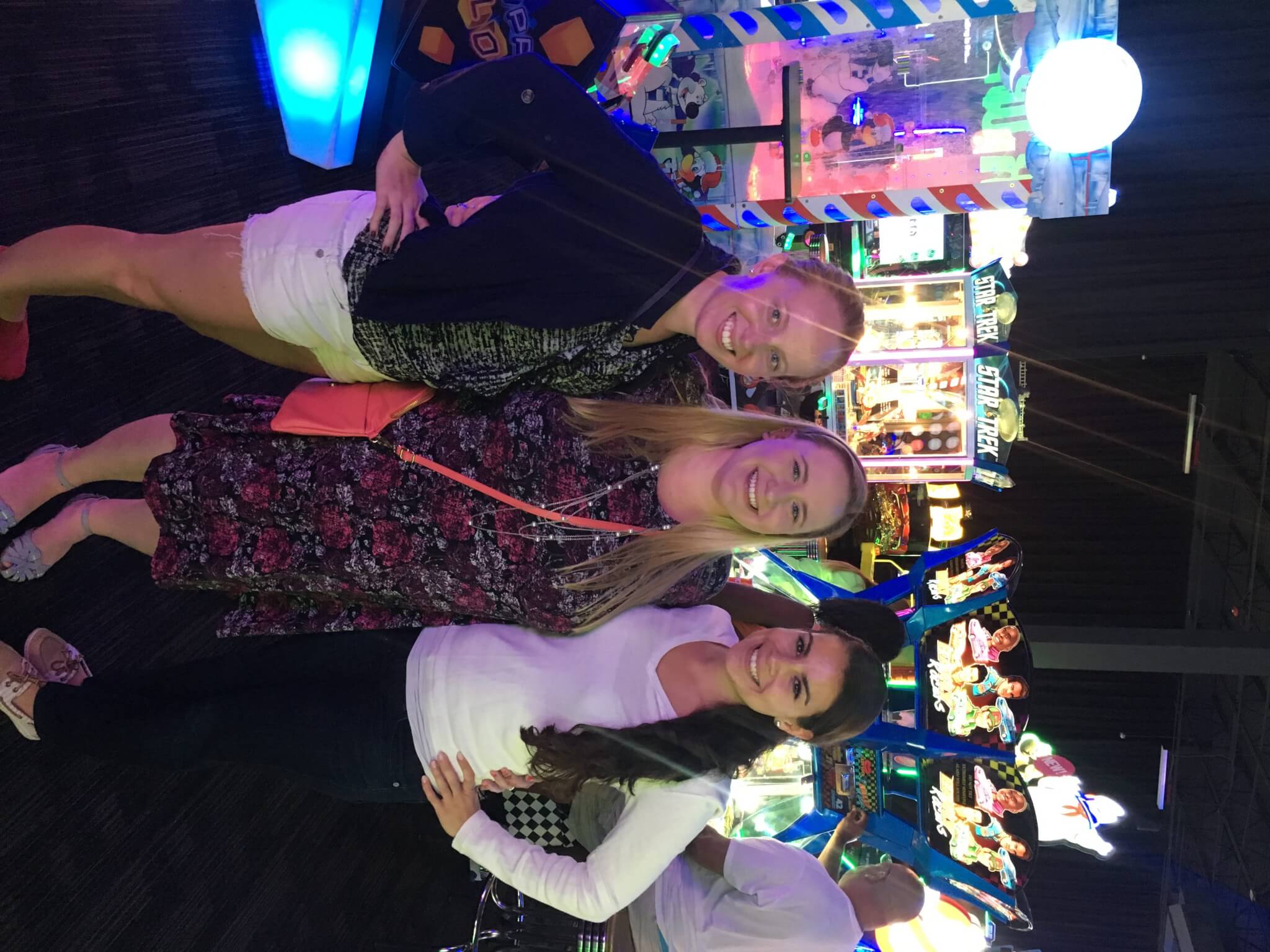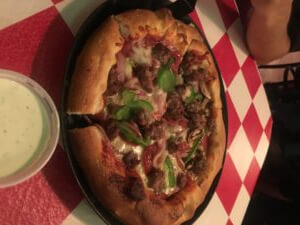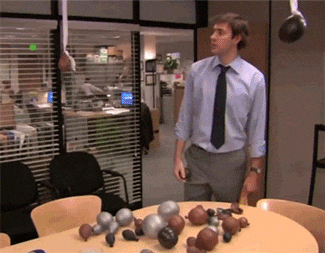 As I mentioned, football season usually starts within a few days of my birthday – September 9th. I'm a huge fan of my birthday even as I get older. It's a weird one this year because I'll be 26, officially off my parents' insurance, and forced into my LATE twenties. (I know this is nothing to complain about, but it still feels weird to me!) I usually will go out to dinner with my boyfriend and friends, plus spend the rest of the week celebrating with my family members. I'll have probably 3-4 birthday dinners and events if I play my cards right 😉 Above you can see the Dave & Busters night with two of my best friends and the birthday pizza I NEEDED last year. I mean, I always need pizza though…
My Anniversary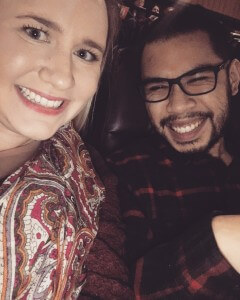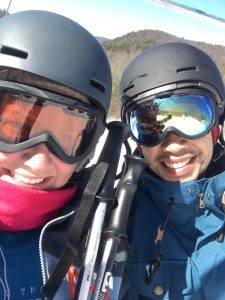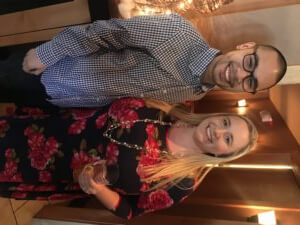 Chris and I celebrate our 5th anniversary this year on September 16th. It's really insane to think we've been together for so long! It was right after my 21st birthday that he officially ~asked me out~ in front of a lady's buttrcack at the Big E (a huge fair in Massachusetts). The first few years, we would celebrate our anniversary by going back to the Big E and getting fair food. The last two, however, we decided to keep it low-key and go to the sushi restaurant where we had our first date. I like doing something somewhat sentimental, but we're not fancy people and don't care about doing anything crazy. We always talk about how we should take a trip or something instead. We'll see what this year brings for activities! We aren't going to be home in Connecticut for our anniversary regardless so I hope there will be a new tradition to help us celebrate.
Fall Weather and Activities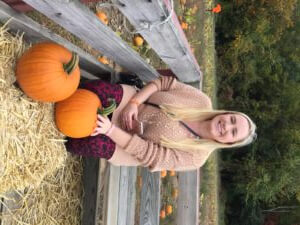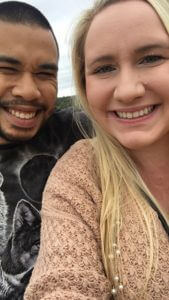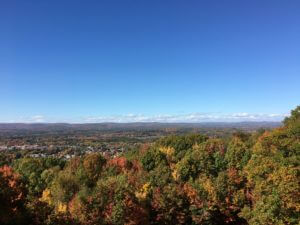 I'm a huge pumpkin fan. The pie, the coffee/lattes, the activities (like picking them in a patch)… you name it, I love it. We always make it a point to participate in New England-esque activities in the fall. Above, you can see pictures from our last autumn together. We went pumpkin picking before Halloween and then spent the rest of the season going on beautiful hikes. We only recently started getting into hiking and totally regret that we started late in the fall season. I hope we can kick it off throughout the summer (weather and heat pending!) but it's always nicer in the falltime when the leaves are changing. I'm hoping to do apple picking this year as well. We live in the best region for these activities! I love the flannel shirts and cozy sweaters so much.
Fair Season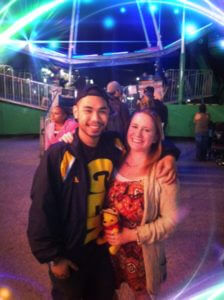 I talked a little about the Big E above. It's a huuuuuge fair that comes around in Mass in September and goes through October. Chris and I love hitting up new fairs across Connecticut each September. There are a few each weekend and everything is only a couple of hours away from us (at most). I love fair food, especially mini donuts and sausage and pepper sandwiches. We usually don't do anything except eat and MAYBE go on the ferris wheel. We tried out two new fairs last year and I hope we can continue with exploring new events around us in September 2017 too. I apparently never take photos at fairs because I had to go back to 2013 to find these, but you get the idea. Mini donuts for life.
---
That's it for me! As you can tell, I love the beginning of fall and all of the activities that start in September. I love October too for Chris's birthday and the beginning of listening to Christmas music (yep, I start listening on Halloween). I'm really just a big fan of the second half of the year. The weather is nicer without being too hot, I get to do the outdoor things I enjoy, and Christmas is right around the corner. I know it's barely April, but I can't wait for September!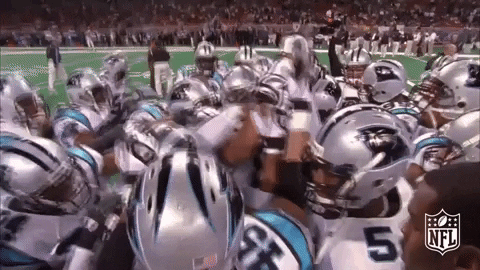 I can't resist putting another Panthers gif on Andi's blog 🙂
~~~~~~~~~~~~~~~~~~~~~~
Panthers gifs aside, thanks Lauren for Booking a Date!
Related Posts