I am a sucker for a handful of topics in YA/NA/Romances. If you tell me a certain topic is in a book I am like 99.9% likely to read it. I can't help it, these topics are my kryptonite and I think there needs to more books that include these 10 different topics:
Fake Relationship – I love the use of a fake relationship that inevitably will turn into more because it is so hard to keep the lines blurred. These people think they are going into it with their eyes wide open and yet they have no idea what they are in for.
Example

Best Friend's Brother – This is like one of my all time favorite book topics. It usually ends badly where the friend is mad because they aren't told ahead of time and all hell breaks lose, but it is still the best. There is always this fun flirt factor and it just makes me so happy.
Example

Brother's Best Friend – Another one that goes terribly wrong because brothers always have to take care of their sister and hate it when they start dating one of their friends. But it makes me so happy to read.
Example

Friendship to Love – This is 100% a must read for me and about 95% of the books I do read. There is just something so endearing about watching two friends fall for each other. They could know each other their whole lives or they could have become new friends and find more under the surface.
Example

Sports Romance – I know there are a ton out there, but I'm ALWAYS looking for more. There is nothing I love more than a "macho" sports guy turning into a puddle when he meets the person of his dreams.
Example

Strong Female Friendships – I feel like this one is severely lacking in YA. In real life females have strong friendships. There is not always a frienemy. Sometimes girls are just really good friends that support each other. I really need this to show up more.
Example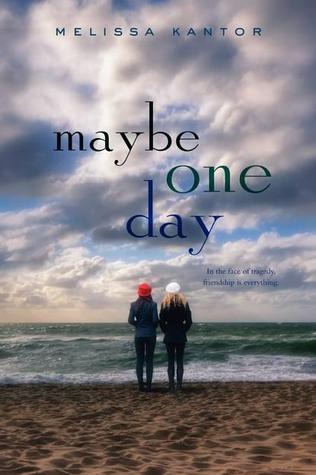 Study Abroad – Duh. You all know my favorite book. Of course I'm going to like these kinds of books.
Example

Parallel Life – Another duh. You know how I feel about these types of books. I did a whole series of blog posts on it once. Give me all the parallel life stories!
Example

Hot Dads – This is a new thing I have come across that I think YA books need more of. I just read a book (it is the example book) that I was completely in love with the dad which was new for me. I need more of this in my books.
Example

Time Travel Books – I love a good time travel book. And if it is done right you aren't left wondering what is going on. I need more of these in my life.
Example

Are any of these of your reading wishlist? Do you have any suggestions for books in these topics?
*Top Ten Tuesday is brought to you by The Broke and the Bookish
Related Posts