Welcome to the newest feature on Andi's ABCs, Book a Date, a post about something you are excited for that is releasing in the future. It can be a TV show, a movie (in the theater or out on DVD), a clothing line, a video game, a graphic novel, and of course a book. Actually it can be anything you want. If you would like more information or would like to sign-up you can click HERE.
Who booked a date this week? Jennifer from YA Book Nerd!
~~~~~~~~~~~~~~~~~~~~~~
I'm so excited to be part of Book a Date – I think this is a great feature. As soon as the post went up and Andi was asking for me, I immediately signed up. I have SO many  books that I'm looking forward to reading, but
Coming Up For Air
holds a special place on that list.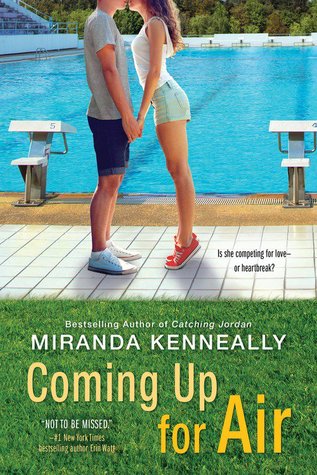 It's the last of the Hundred Oaks novels – which of course I'm sad to hear. I love this series, even though it's not exactly a series. I love seeing characters from other books and hearing how their lives are going. It's like catching up with old friends.
One of the reasons I loved the novels so much (besides the romance) is the sports element. There just don't seem to be that many sports books featuring girls as main characters. As a sporty girl, I remember reading about Catching Jordan when it first came out and thinking, I have to read that. And I did. Then I looked for all the others after that.
I only wish I had a pool so I could sit outside reading this book under the hot sun in between dips in the pool.
 Miranda Kenneally is now a must read author for me. I can't wait to see what she comes up with next!
~~~~~~~~~~~~~~~~~~~~~~
Thanks Jennifer for Booking a Date!
Related Posts