If there was ever going to be a top ten topic that was made for me it is this one. I'm a rereader. It actually is a passion of mine to enjoy books I love over and over again. Truthfully I'm currently rereading A Court of Mist and Fury for the 5th time. Rereading is something I think everyone should do from time to time. There is a comfort and a palette cleanse type of feel involved in it. Here are my top 10 I could reread forever:
Anna and the French Kiss || I'll Meet You There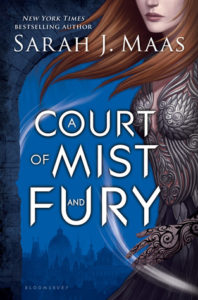 Twenty Boy Summer || A Court of Mist and Fury
All Our Yesterdays || Open Road Summer
Froi of the Exiles || What Happens Next
Have you read any of these? What is your go to reread?
*Top Ten Tuesday is brought to you by That Artsy Reader Girl
Related Posts