We all have those books, the ones that we are excited to read, that are coming out and we swear we are going to buy them, and then we don't. Sometimes it is money, sometimes it is laziness, sometimes we just forget. I have done this more times than I can count and for all of these reasons. I have also read a book on my Kindle or that I have borrowed or is an ARC and I've loved it and swear I will by a physical copy and yet I never get around to it. This is when the Book Outlet comes in for me.
Once or twice a month I go and peruse the site and look to see what new books there are or if any books I need to finish a collection or wanted to read have popped up. Last year I even planned out my giveaways for New to You and bought the books I could from Book Outlet. Sure it took time to be planning those things that far in advance, but in the long run it was worth it. Recently I was able to order a book I need for a signing I knew was coming up which was perfect.
The thing about the Book Outlet that I love is the price and the authors that can easily be found there. I did a little search this morning and I found some of my faves (prices and available stock are subject to change):
Kasie West
Pivot Point ($4.29) || On the Fence ($3.79) || The Distance Between Us ($4.29)
Jodi Meadows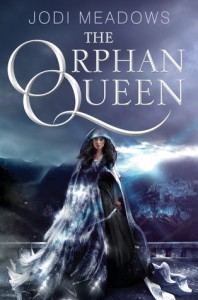 The Orphan Queen ($3.19) ||  Incarnate ($4.29) || My Lady Jane ($3.19)
Sarah J. Maas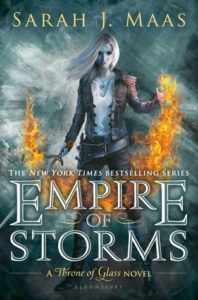 A Court of Wings and Ruin ($5.39) || Empire of Storms ($4.79) || Tower of Dawn ($5.89)
Sarah Ockler
The Summer of Chasing Mermaids ($3.19) || The Book of Broken Hearts ($2.19) || Fixing Delilah ($.59)
Suzanne Young
All in Pieces ($3.79) || The Program & The Treatment ($7.49) || Just Like Fate ($5.39)
Trish Doller
Something Like Normal ($4.79) || Where the Stars Still Shine ($6.99) || In a Perfect World ($6.39)
Heather Demetrios
I'll Meet You There ($4.29) || Something Real ($4.29) || Bad Romance ($6.39)
Have you found any good gems on Book Outlet? Do you shop there? Tell me your thoughts below. Let me know if you plan to buy any of these. Remember shipping is free in the US for orders over $35. With these prices, think of how many books you can get for that amount!
Related Posts