Today I get the privilege of once again being a stop on the blog tour for a Jessica Pennington book. Meet Me at Midnight came out April 7th, 2020, and it is by far my favorite of Jessica's books. You can actually read my review about it HERE. Anyway today I have Jessica and she is sharing The ABCs for her two main characters Sidney and Asher.
Without further ado, here are the ABCs:
Sidney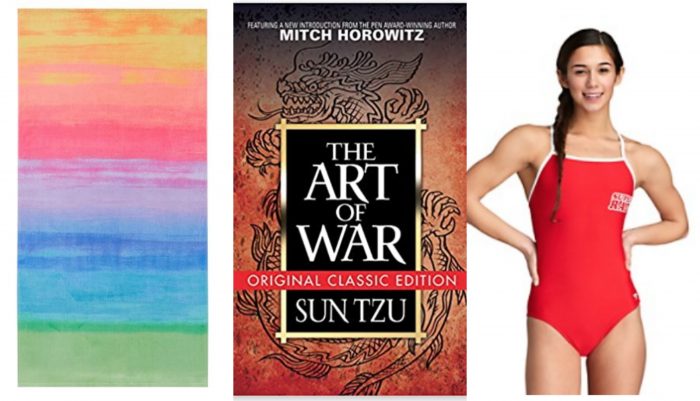 Accessory: A cute beach towel, you never know when Sid is going to go aquatic!
Book: Sidney is a planner through and through and she takes her summer prank war with Asher
very seriously! Maybe a little too seriously sometimes? She's definitely reading something tome-
like and strategy-related, even if it's just to psych Asher out.
The Art of War by Sun Tzu
Clothing: If she's awake and she's outside, she's probably wearing her swimsuit.
Asher

Accessory: A packet of cherry KoolAid? A jar of mayonnaise? Asher isn't much of an accessory
guy—he's hanging out at the lake after all, no accessories needed—but he always has some
prank ammunition around.
Book: Asher isn't letting Sidney psych him out, you can bet he'd have the same book shipped to
him at the lake house, just so he can let her know he's not going down without a fight!
The Art of War by Sun Tzu
Clothing: Asher is a total shorts and t-shirt guy when he isn't just living in his swimsuit. One of
my favorite things he wears in Meet Me At Midnight is a funny graphic tee that says "Swimmers
Do It Better" that Sidney hates (I wonder why he wears it?) He's a total candidate for a great
graphic tee!
Monday 6/22 – Jordan @ The Heart of a Book Blogger (Interview)
Tuesday 6/23 – Belle @ Belle's Archive (Creative Post)
Wednesday 6/24 – Felicia @ Bookishly Slytherclaw (Interview)
Thursday 6/25 – Jordan @ The Heart of a Book Blogger (Guest Post)
Friday 6/26 – Katherine @ Smada's Book Smack (Review)
Monday 6/29 – Belle @ Belle's Archive (Interview)
Melanie @ What Will She Read (Creative Post)
Tuesday 6/30 – Andi @ Andi's ABCs (Guest Post)
Wednesday 7/1 – Courtney @ Buried in a Bookshelf (Review + Interview)
Thursday 7/2 – Katherine @ Smada's Book Smack (Guest Post)
Friday 7/3 – Courtney @ Buried in a Bookshelf (Guest Post + Playlist)
Meet Me at Midnight
by
Jessica Pennington
Published by
Tor Teen
Published:
April 7, 2020
Buy on Amazon
Add to Goodreads
They have a love-hate relationship with summer.
Sidney and Asher should have clicked. Two star swimme
rs forced to spend their summers on a lake together sounds like the perfect match. But it's the same every year—in between cookouts and boat rides and family-imposed bonfires, Sidney and Asher spend the dog days of summer finding the ultimate ways to prank each other. And now, after their senior year, they're determined to make it the most epic summer yet.

But their plans are thrown in sudden jeopardy when their feud causes their families to be kicked out of their beloved lake houses. Once in their new accommodations, Sidney expects the prank war to continue as usual. But then she gets a note—Meet me at midnight. And Asher has a proposition for her: join forces for one last summer of epic pranks, against a shared enemy—the woman who kicked them out.

Their truce should make things simpler, but six years of tormenting one another isn't so easy to ignore. Kind of like the undeniable attraction growing between them.
Go out today and get your own copy!
Related Posts