It's check-in time for my Netgalley update. Back in January I celebrated my 7 year blog anniversary and introduced a new individual challenge I am taking part in. I had picked 25 books on the Netgalley queue that I planned to read to help my Netgalley feedback ratio. It isn't as easy as I expected.
For some reason I can't bring myself to read the last three books on my Bingo Card. I don't know what it is but I just can't seem to want to actually pick them up. I hope that changes as the year winds down and I started Netgalley November where I will be reading ONLY Netgalley books for the month (unless I manage to snag a copy of my dream book). Either way I'm still proud of reading as many ads I have.
I'm still on a good pace with my Netgalley percentage challenge. Holding steady at 72% and happy with that. I do have 3 request in (I'm looking at you Wednesday Books and Berkley) and I have some reviews coming up that could help up my percentage. But all in all I'm happy with all I have accomplished on this goal.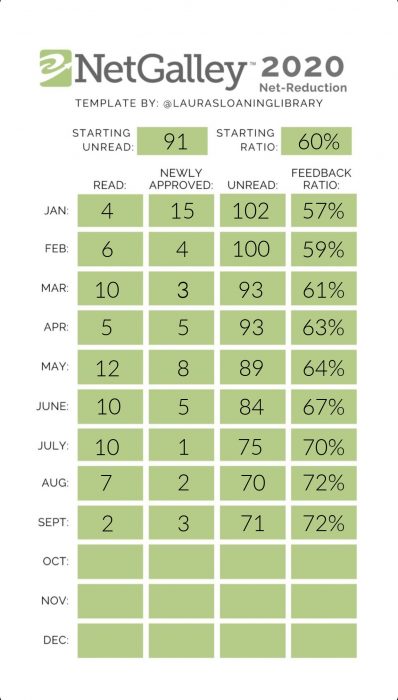 Do you find yourself acquiring more books than you read? Share your experience in the comments. 
Related Posts