Today is my turn to contribute to the fabulous feature, the brain child of Brittany at The Book Addict's Guide, where myself, Brittany, Estelle at Rather Be Reading and Maggie at Just a Couple More Pages are paring books and beer. Pretty perfect for a bunch of beer and book lovers if you ask me.
~~~~~~~~~~~~~~~~~~~~~~~~~~~~~~~~~~~
For this round of Pub Date it is all about Patriotic America. With July 4th being tomorrow it seems very fitting. Honestly it took me no time in figuring out what beer to pick but the book, that was a little harder, until I started reading it that is.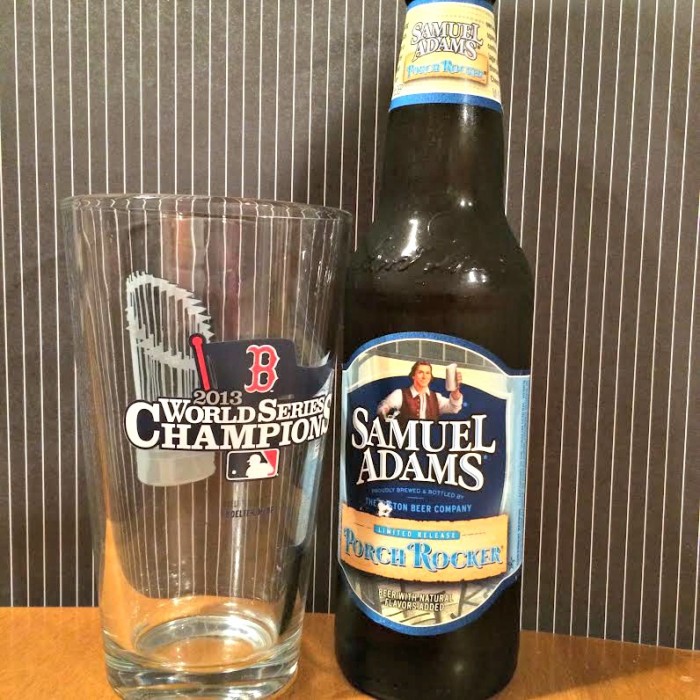 The Beer
Sam Adams Porch Rocker: Does any beer company scream America more than Samuel Adams? I think not. The brewery is around the corner from my house (no, I have never been), and they only brew this one seasonally and as a limited release. It is similar to a shandy but not as lemony. It has a crisp, clean taste and has a 4.5% ABV. If you like Sam Summer, you will like this one.
Other beer suggestions: Shocktop Lemon Shandy, Brooklyn Summer, Leinenkugel Summer Shandy Variety Pack (the Ginger is AMAZING, as is the grapefruit)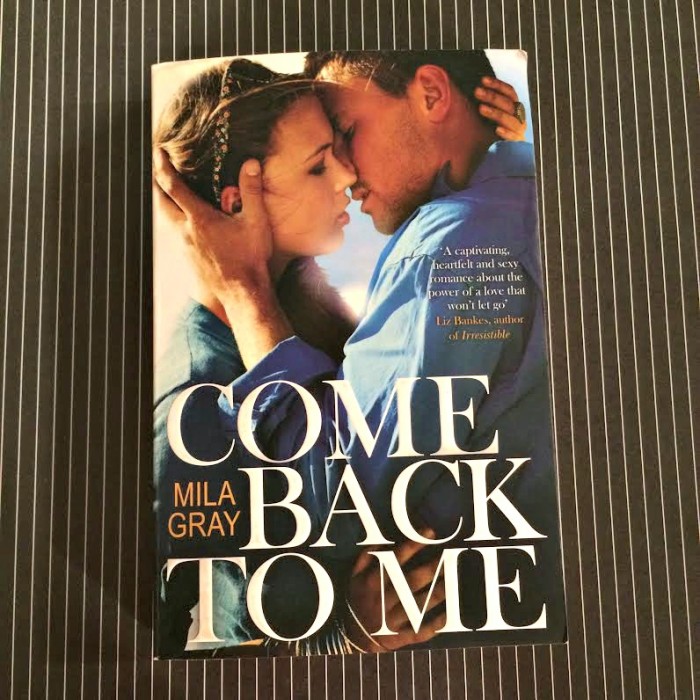 The Book
Come Back to Me by Mila Gray: I just recently started this book and knew it was perfect for the theme. It is about a Marine on leave that falls for his best friend's sister even though he shouldn't. Eventually he has to return to active duty which complicates things. I'm only a little ways in but I love it. I was lucky enough to get a copy as a gift, but you will be able to buy it in the US in December.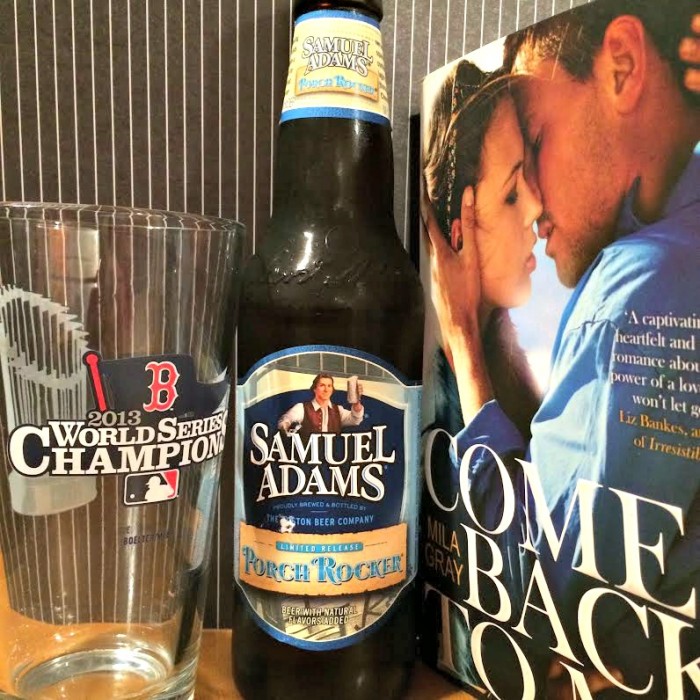 ~~~~~~~~~~~~~~~~~~~~~~~~~~~~~~~~~~~
And there you have my Pub Date. I will be hosting this lovely feature every few weeks and would love for you to stop by and share a pint with me…or at least tell me what you are currently enjoying. Make sure you follow along with Brittany, Estelle and Maggie too. You never know when you will find your new favorite beer.
Follow me on Untapped HERE
*banner by Estelle's sister
**Drink Responsibly!
Related Posts