Last week I posted about a sale I'm having in my card shop, Cards by Andrea S., where you can save 15% off your purchase. (You can find details HERE.) With the code winding down I thought I should add some new stock.
What did I add you ask (okay, maybe you didn't, but I'm showing you anyway)? Well I added these new gems: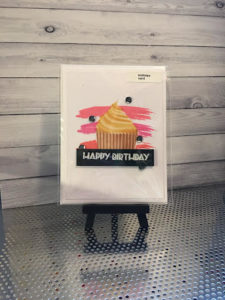 The fruit cards  there is an option to buy 2 for a discounted price and that is before the 15% off. And the Boston and NYC skylines there is a custom option to change the color if you would like. Slowly but surely more and more will be added.
I'm not gonna lie, starting an Etsy store is a slow process. It is hard to get word out and to get people to buy and set reasonable prices for what you do. But I love it so I keep doing it. If there is anything you would love to see in the shop that you would want to buy, just tell me and I can work on it.
So what do you think of the new addition?
Related Posts