In May I did a post highlighting some books I took notice of when browsing the Book Outlet's website. I polled my Twitter followers and according the the results people wanted another one. So here I am, back with more books I found currently at the Book Outlet. Please keep in mind prices and available stock are subject to change.
Books I've Loved
1) Scarlet – A. C. Gaughen ($3.19)
2) When We Collided – Emery Lord ($3.19)
3) The Lies About Truth – Courtney Stevens ($3.19)
4) Suicide Notes from Beautiful Girls – Lynn Weingarten ($2.19 Scratched/Dented)
5) Emmy & Oliver – Robin Benway ($3.19)
6) Vanishing Girls – Lauren Oliver  ($3.19)
Series I Need to Finish
1) The Taking – Kimberly Derting ($4.29)
2) Snow Like Ashes – Sara Raach ($3.19)
Books I Need to Read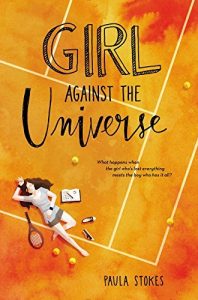 1) This Adventure Ends – Emma Mills ($3.19)
2) Girl Against the Universe – Paula Stokes ($3.19)
3) Foolish Hearts – Emma Mils ($5.89)
And there you have it, some of my recent finds on the Book Outlet.
Have you read any of these? Are any of these in your cart? Do you like these posts? Tell me in the comments!
Related Posts