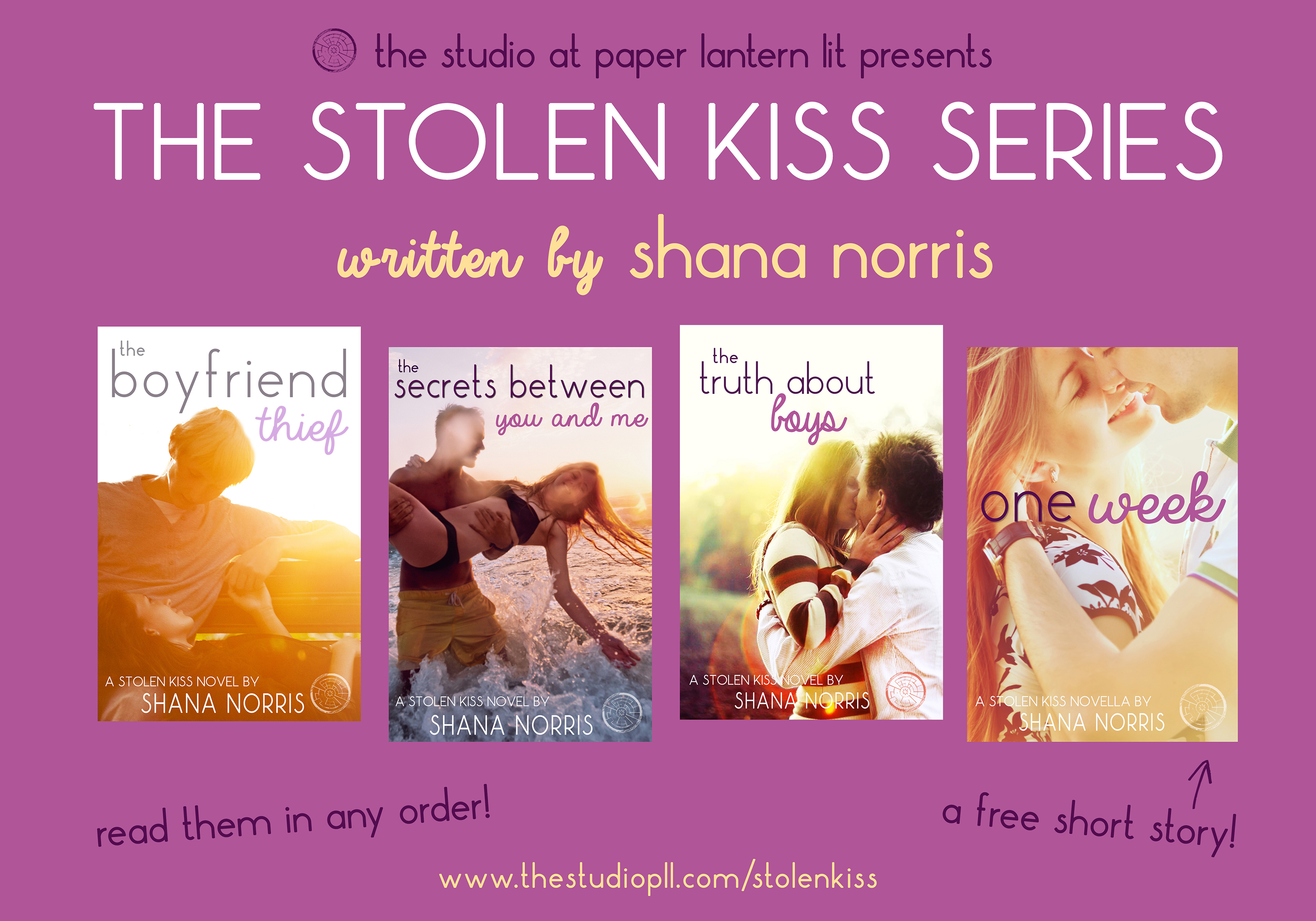 The Truth About Boys
by
Shana Norris
Published by
The Studio
Published:
February 9th 2016
Buy on Amazon
Add to Goodreads
6 guitar strings. 2 boys. 1 summer to let it all go.

The summer before college, Kate Watts wants to do three things: make music, hang out with her best friend Ashton, and scoop ice cream. With an ailing grandfather, a flaky mom who shows up once every who-knows-when, and a looming tuition bill to pay, Kate doesn't need any more complications.

But "complications" have a way of finding her.

Like when an infuriating new boy named Rory humiliates her at a party.

Like when her wild cousin Paisley shows up unexpectedly at her doorstep to stay.

Like when she's offered the chance of a lifetime—but only if she throws away the dream she's been working for.

Soon, straight-shooting Kate gets swept up in a whirlwind of parties with Paisley, all while falling for hot-and-cold Rory…until she begins to suspect that Rory and Paisley might be keeping a huge secret together. Will Kate have to leave everything behind to untangle the truth—including herself?

The Truth About Boys is a companion novel to The Boyfriend Thief and The Secrets Between You and Me and the third book in Shana Norris's Stolen Kiss Collection. The Stolen Kiss Collection may be read in any order.
I received this book for free in exchange for an honest review. This does not affect my opinion of the book or the content of my review.
About 5 years ago I stumbled upon the first book in Shana Norris's companion series. I read it. To be honest it was so long ago I don't remember the specifics but I do remember enjoying it. That's why when it was brought to my attention there were more I immediately jumped on board. After reading book 2 I jumped into book three and I wasn't disappointed. It was just a fun book about relationships and family and figuring out how to follow your dreams.
I guess what I liked most about The Truth About Boys was Kate and her no traditional family. She was raised by her grandparents and that was a huge part of who she was. She knew what it meant for them to raise her and she wanted to do what she could to make things easier on them. That really showed what kind of character Kate was. She was willing to put her dreams on hold to give back to the people that loved her and gave up things for her. Did she get on my nerves with some of her reactions to things and her need to control some things? Definitely. But I could easily put that aside because of some of the hurt she had been through in her life.
I will say I did struggle some with the romance in this one. To me it was a tad less believable than the romance in the first two. Don't get me wrong, it was entertaining and enjoyable for the most part, but there was just something I felt was missing. Just a tiny something I can't name. But Kate's friendships with Ashton and Hannah were totally spot on and enjoyable. Those are the kinds of friendships I like to read.
All in all I enjoyed The Truth About Boys and this companion series. They were all quick reads with good back stories. I would recommend checking them out if you are looking for a little young love In your love. I for one am happy I read them.

The great thing about this series is that they can re read in any order really. And because of that the publisher is giving away a copy of The Secrets Between You and Me and The Truth About Boys. (The novella One Week is currently free). To enter see the Rafflecopter below. US Only.
Related Posts