I opened Andi's ABCs 7 years ago today. It is hard to believe I have been running my little corner of the internet for that long. It started as a very good friend recommending books to me. She was a blogger and had all of these ARCs and wanted me to read some of them. From there it was me writing reviews on her blog to me reading Netgalley books from the account she had me create. I worked hard over the last 7 years and have had some really great things happen to me because of Andi's ABCs. I have moderated book signings for some big name authors. I have been a beta reader for authors I now call friends. I have been lucky enough to moderate a panel at NYCC. And I got to meet my all time favorite author, Stephanie Perkins. And best of all I got to meet a lot of great friends. But in that time I have also managed to download more Netgalley (and Edelweiss) books than I have been able to read and it has become a problem.
It is something we all (as bloggers) deal with, the draw of the new shiny. The excitement of seeing a book you really want to read be available for request. The thrill of getting the email that you have been approved. The joy of having that book on your Kindle. And the crushing defeat when you let it sit there, unread for years. It's part of the deal and you learn to live with it. But when 7 years go by you find yourself wondering why you never read those books. What stopped you from picking them up. Well today I am going to try and stop the cycle.
Currently I have downloaded 96 books that need feedback. Only 6 of those books are books I read and I need to review. The rest I haven't touched, the oldest a download from 2014. Today I am here to tell you about my Netgalley Challenge.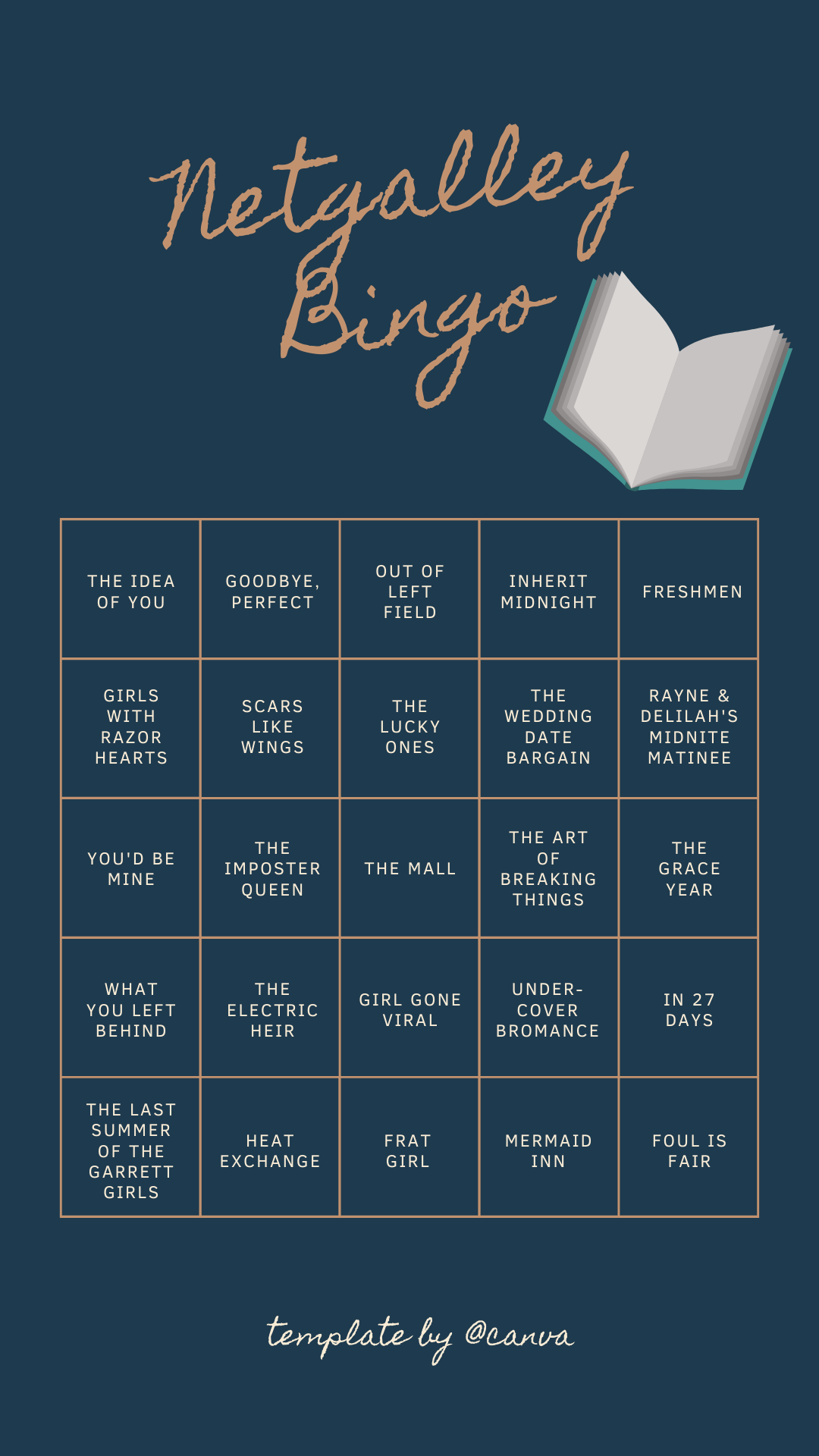 I have created a bingo card for myself using Canva and plan to encourage myself to read as many of these 25 books I can this year. Some are out in 2019, some came out in 2017, and some 2015. Right now my Netgalley rating is at 60%. I hope by the end of the year to be at least at 70% – 75%. Can I do it?! Let's hope.

Enter to win a Fire 7 Tablet with Alexa, 7″ Display, 16 GB, Black, and a $10 Amazon gift card. US ONLY. Ends 1/31/2020 at 11:59pm. Giveaway accounts will be disqualified.
Have you read any of the books on my bingo card?
Related Posts