Hard to believe I wrote my first blog post 10 years ago today (Today is the date I hit publish but I have been celebrating for a week because there was a week of work that went into the blog first. HA). Technically I was blogging before starting here (I was a co-blogger with a friend), but my first official, solo post happened right HERE. It wasn't much then, sometimes still isn't much now, but I never saw it going for 10 years when I started yet here we are.
It was a slow start. I had some connections from the co-blogger situation but I was basically starting from the beginning. Slowly I started making friends with more and more of my readers, some that had been blogging for a few years before me. Those readers then helped introduce me to authors and publicists and marketing people. I went to book signings and BEA (what a trip those were) and ALA. I got to moderate author events at independent bookstores all the way up to New York Comic Con (still wild that this happened). I got to blurb books by Emery Lord and Brigid Kemmerer. I got to see my name in acknowledgments in the back of books. I got to see my name as a character in books. I got a book dedicated to me. And I got to meet so many friends because of this decade of doing something I truly enjoy doing. All of this stuff was not something I ever imagined when I hit publish back in 2013, but I am so grateful it all did!
Let's see some more fun over the last 10 years! And make sure you go to the bottom for your chance to enter my 10th Anniversary Giveaway!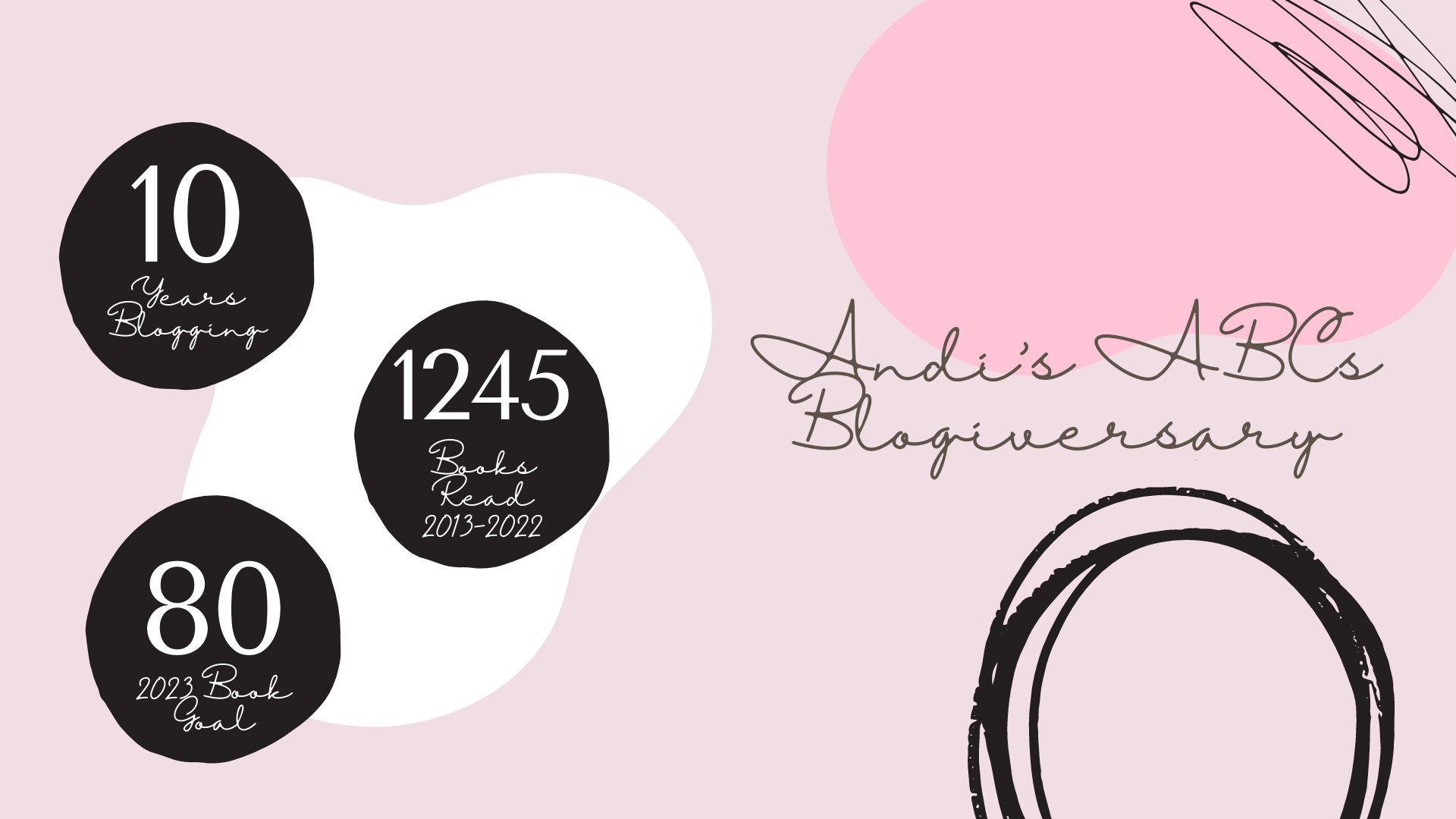 I have read a lot of books over the last 10 years and they have all been chronicled over at my Goodreads account (are we friends over there yet?!?). Before reading Anna and the French Kiss in 2010 I barely read. It wasn't something that I had ever found my passion for. But something about that one book sparked a joy in me that has lasted over a decade. Some years I have read more than others. Some years I have read more 5 star books than others. And some years I miss my reading goals. But none of that matters. As long as this hobby is still sparking joy, I'm here for it.
It is safe to say that blogging has changed a lot of the last 10 years. People don't read them like they used. It's more about Instagram and TikTok. But back in the day, blogs were popular and I had some posts that were the most read of anything I have posted:
Goodreads Tip: Adding Rereads
A Court of Thorns and Roses Masquerade Ball – The Fashion
Top Ten Tuesday – Books You'll Like If You Like Sliding Doors/Back to the Future
Tieks Review
Fantasy Wardrobe – A Court of Mist and Fury
Also did a lot of fun features over the years. They didn't last all the time because trends change, time becomes lacking, interests move on. But when I did some of these I had a blast. It was always fun to work with guest posters for The ABCs. And doing the Statistics Survey with Brittany was a blast. I never did finish my 12 Months of Romance, but while it was going it was a fun time. And Top 10 Tuesday I will always be grateful for as I think it is partly why I got an audience.
I'm not going to spend a lot of time on the best books over the last 10 years, but I have read a lot of great books in the past decade. If you want to know more, check out this post from last week.
I have also had a blag facelift a few times. Every now and then I get an itch to change things up. It randomly hits so 3 isn;t too bad in 10 years. My most recent (#3) is still sparking joy so that may be what sticks. Time will tell. (make sure you check out my InstaStories later today for a poll to vote on which is your favorite).
And now that you have reached the end it is time for what you are all probably here for anyway, the giveaway! I want to say thank you to everyone for all the love and support for the last 10 years and the only way I know how to a giveaway. Sadly this is for US ONLY so for my US mailing address peeps, this is for you. Enter below for a chance to win a Kindle Paperwhite, a Belt Bag from Amazon (where you get to pick the color), a book from my favorites shelf on Goodreads, or a preorder from a favorite author on that shelf, a set of Color Street Nail Strips from my stash (my choice), a $15 Starbucks Gift Card, and a Corkcicle.
And that wraps up my 10th Anniversary Blog post! I truly thank you all for being on this journey. No idea where the future will go, but I appreciate you always!
Related Posts